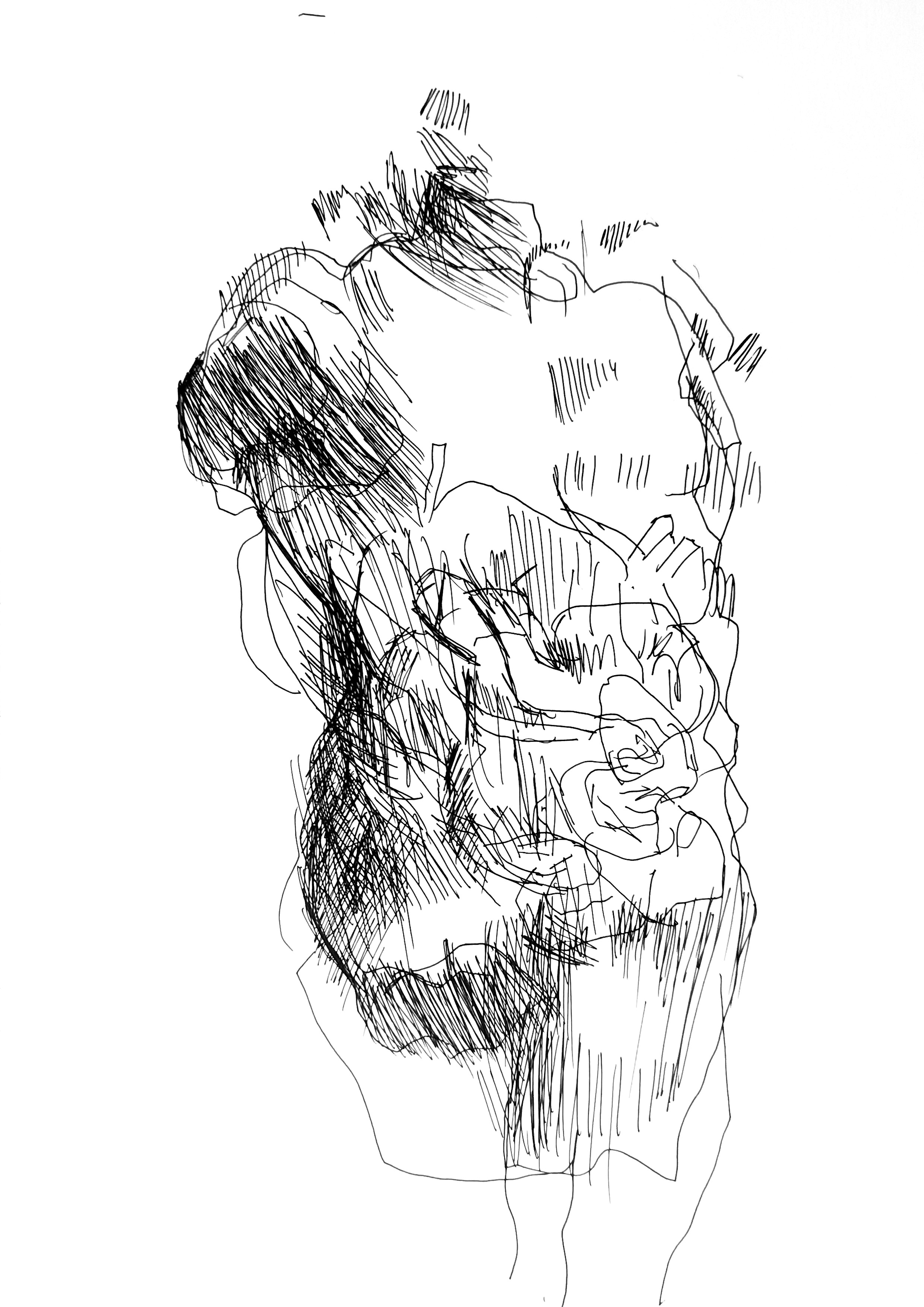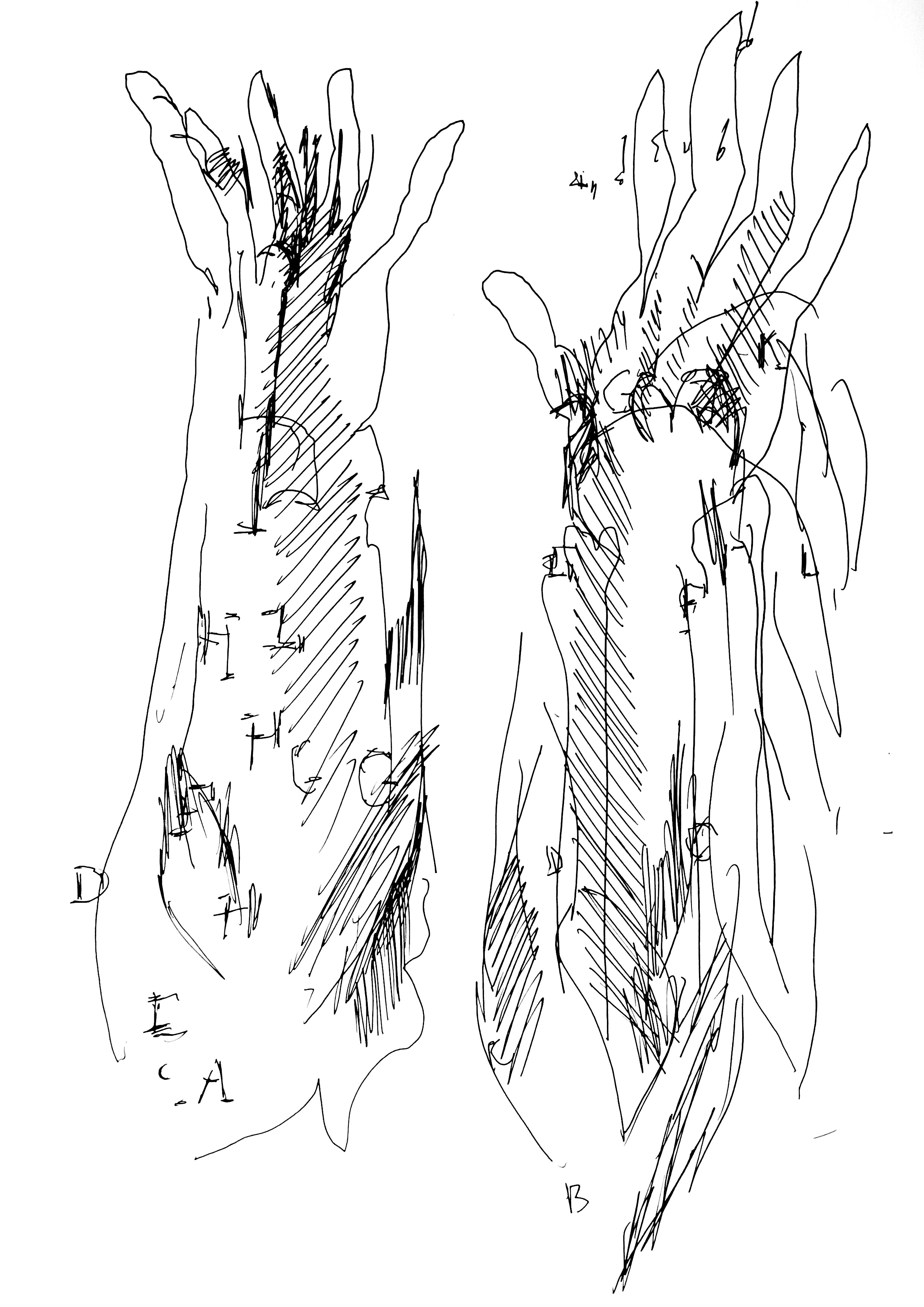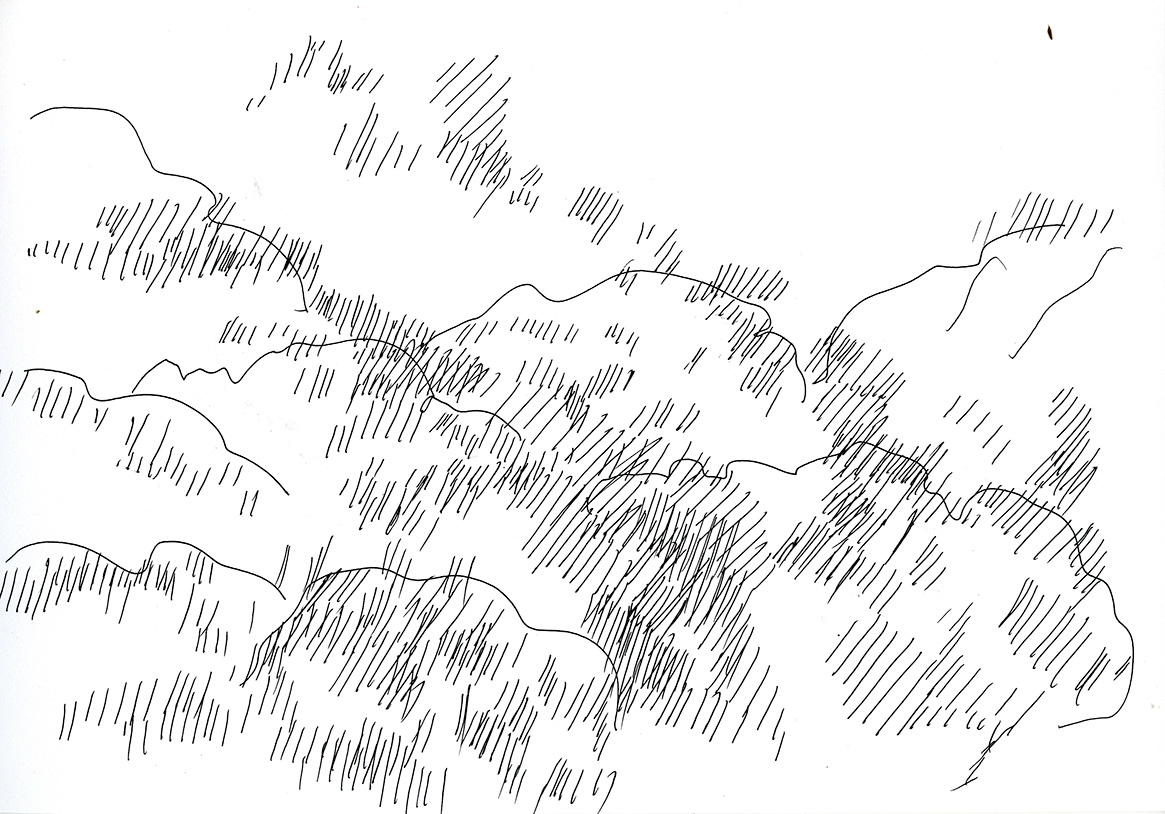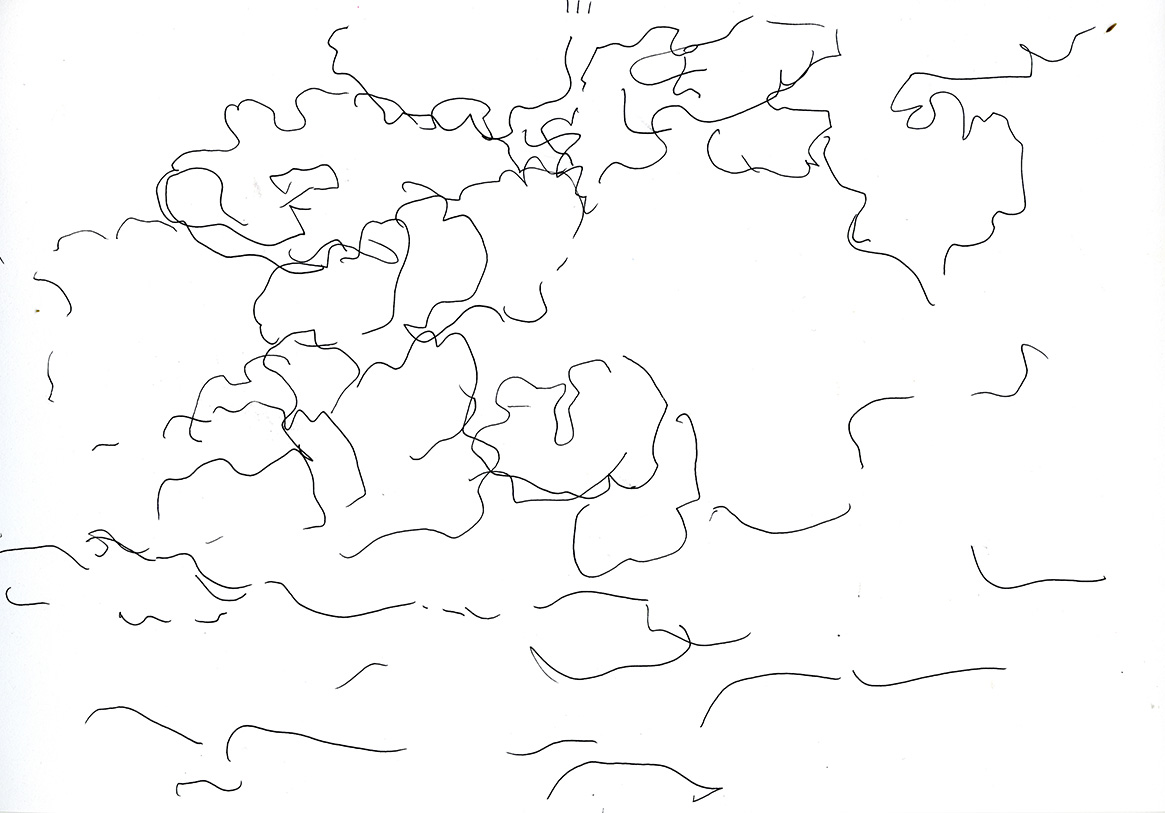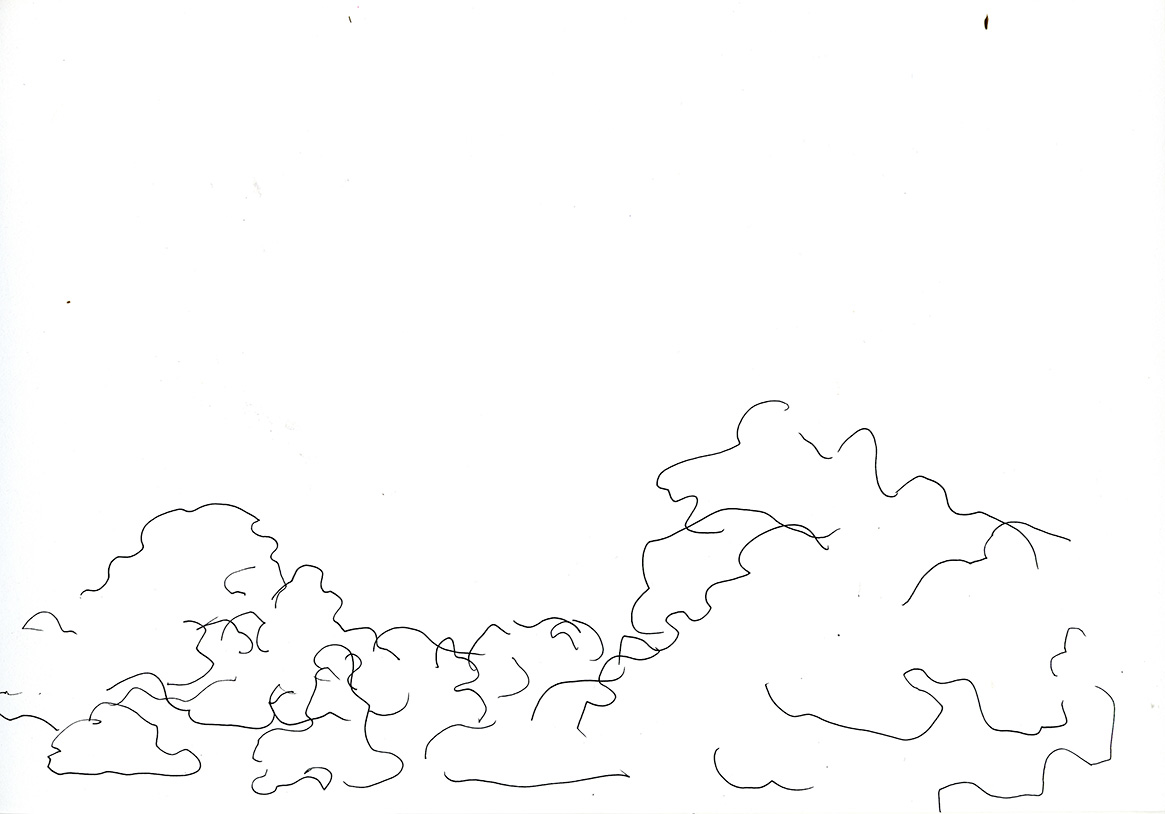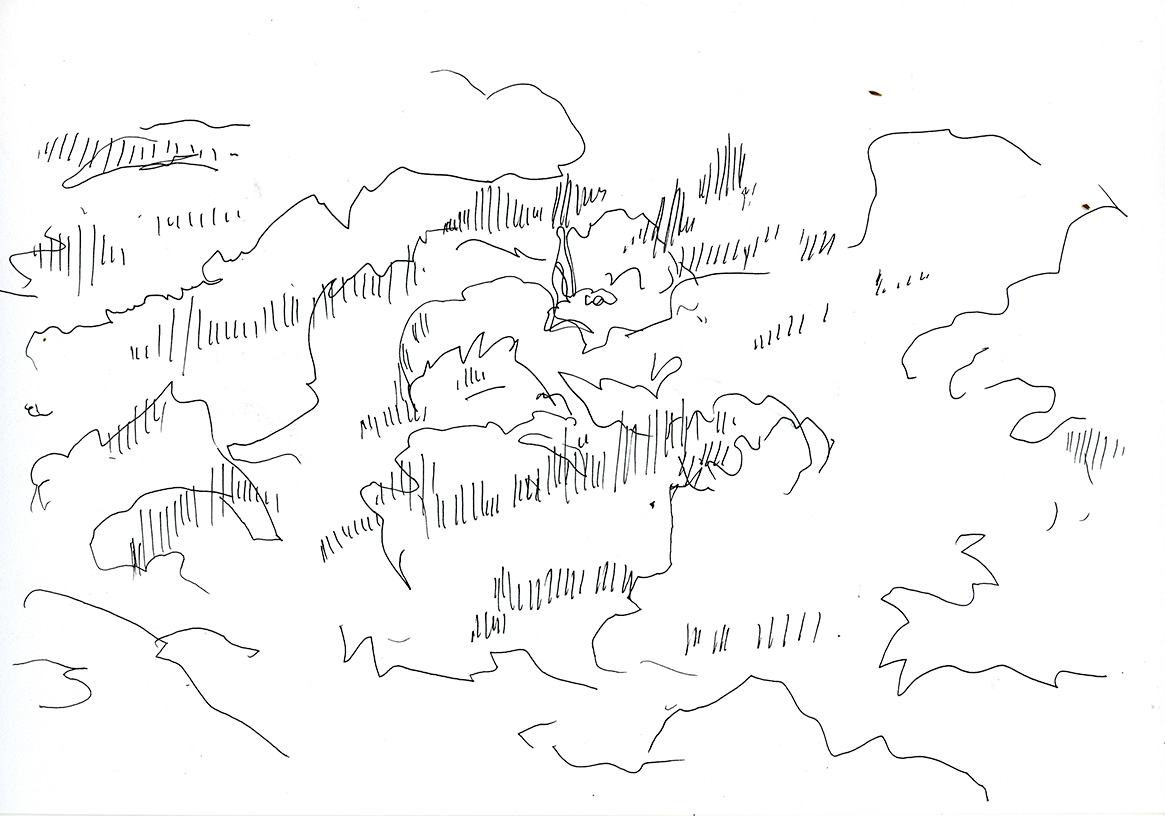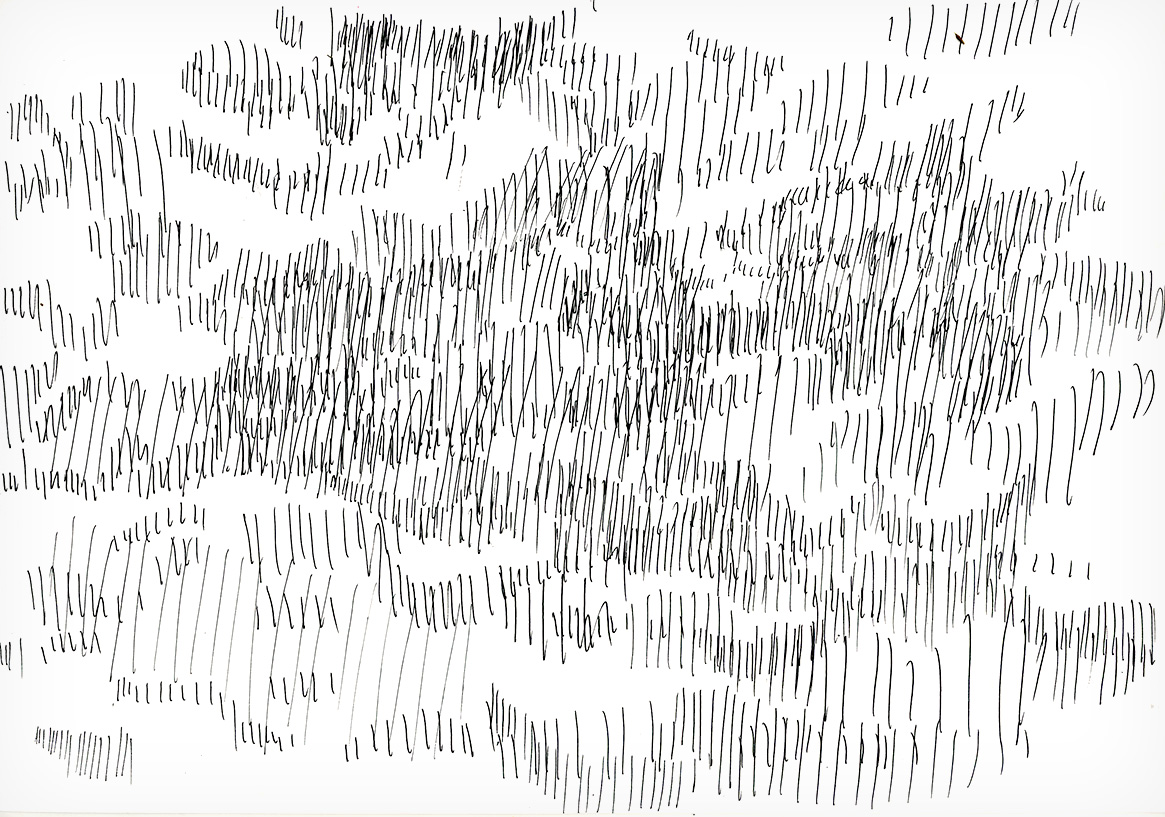 <
1 /
A PHP Error was encountered
Severity: Notice
Message: Undefined variable: galleryPhotos
Filename: subpages/work.php
Line Number: 64
0
>
>>
As I went to High School of Fine Arts and later studied at the Academy of Fine Arts, I have been drawing regularly for a large part of my life. My interest in new media caused drawing to move to the background.
At some point I wanted to get back to that regularity and decided to draw every day for 20 minutes. This was more to practice concentration and bodily presence than to fine-tune my technique. I wanted to concentrate on the pleasure of line drawing, which I remembered from before the professional stage.

I noticed that thinking about the resulting drawings in a non-professional way came with great difficulty. All the time I was evaluating their quality, correcting mistakes and thinking about the projects the drawings could become. I was mentally moving from that moment of drawing to other areas. I wanted to control what was being created and by doing so, I was losing the lightness of action.

I thought about this a lot. At some point, I reminded myself of a workshop I once led and the ways of drawing that are supposed to allow freedom of creation for people whose judgment of the results blocks creativity. One of them was drawing without looking at the results. I started drawing this way. I discovered that it was the perfect solution to my problem. Drawing became a pleasure all over again. Paradoxically, letting go of control over the result also allowed me to create much more interesting works.

I no longer draw 20 minutes a day, but I continue to draw. I often limit my ability to control by not looking at the results during the drawing process.